SKIZOPHRENIA - s/t 7"ep!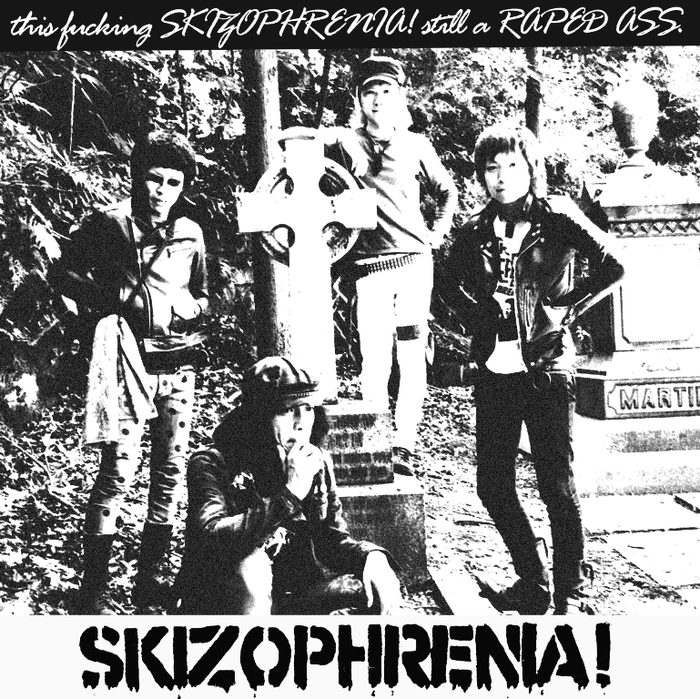 SKIZOPHRENIA!




- s/t 7"ep

(HCS-024)
THE FUTURE IS IN OUR HANDS!津山が生んだ至宝SKIZOPHRENIA!
遂に来たぜ!1st epから実に3年半振りとなる単独2nd ep。アイデア・エナジー・カルチャー・食&酒、様々な手法で巻き込むパンク・タイフーンの目の如し津山シティを日本全国/全世界へと発信し続ける彼等。バンド名を羅列する事にはもはや意味を成さないが、80年代初頭のHARDCORE PUNK黎明期に生み出された荒れ狂うUK/FINLAND/SWEDEN等々の粗野で無骨なRAW PUNKバンド群を飲み込み吐き出される文字通りのRAW PUNK E.A.T.E.R.!一聴すれば口ずさめるキャッチーなメロディーリフ、うねるベースライン、正にあの当時のバンドに比喩される様なRAWドラミングAS HELL!よりメロディアスに歌うスクリームは行き場の無い僕ラの未来への魂の叫び!4者4様のオリジナリティー溢れるパートが渾然一体となって一撃でアナタのハートを打ち抜き、見えない明日を光を灯す全4曲!
※本タイトルはSTATE POISONのメンバーが運営します、KICK ROCKレーベルよりヨーロッパ盤も10月中にリリースされる予定です。
----------------------------------------------------------------------------------------------------
※This ep will be also released on KICK ROCK label who runs by member of State Poison from france. If you want Europian edition, please keep in touch with him.
KICK ROCK
The future is in our hands! Here comes 2nd ep of japanese great treasure Skizophrenia from Tsuyama punk city. it's put out for 1st ep in 3 years and half. they've affected to all over Japanese punk scene and tour bands from overseas by their various ideas, energy, culture, food and drink. it's like the eye of punk typhoon in here. you will know what a great bands/place in such a country side. it's meaningless to mention the band names for their sound, if it has to say dawn of hardcore punk early 80's intense raw punk, eat and puke these UK82'/Finland/Sweden bands. Bristles, Kohu-63, Nukketeatteri, Appendix etc…This is just name of Raw Punk E.A.T.E.R.! catchy guitar riff, roaring bass line, raw drumming as hell that sound like 80's "cardboard drumming". melodious screaming shouts for our future that nowhere to go. full of 4parts originality will attack to your heart and light up for tomorrow!
800円/800yen

発売日/10月8日
release date/8th Oct






-overseas distributors-


they will receive it on mid-late Oct.



BLIND PROPHET (usa)
DE:NIHIL (sweden)
DISTORT REALITY (usa)
FERAL WARD (usa)
GERVAIS POULIT (canada)
INFLAMMABLE MATERIAL (uk)
JAKOB GAULHOFER (austria)
LA VIDA ES UN MUS (uk)
MURDOCH STAFFORD (australia)
NO PATIENCE (australia)
PUKEnVOMIT (usa)
SHOGUN RECORDINGS (france)
SOAP AND SPIKES (usa)
SOCIAL NAPALM (usa)
STATIK SHOCK MUSIK (germany)
UPSIDE DOWN NOISE (uk)
VELTED REGNUB (usa)
VIDEO DISEASE (usa)




mail:kaotik-hero[a]hotmail.co.jp
当ジャケットは潤沢なレーベル資金により、スウェーデンはストックホルム郊外の墓地にて撮影が敢行されました。