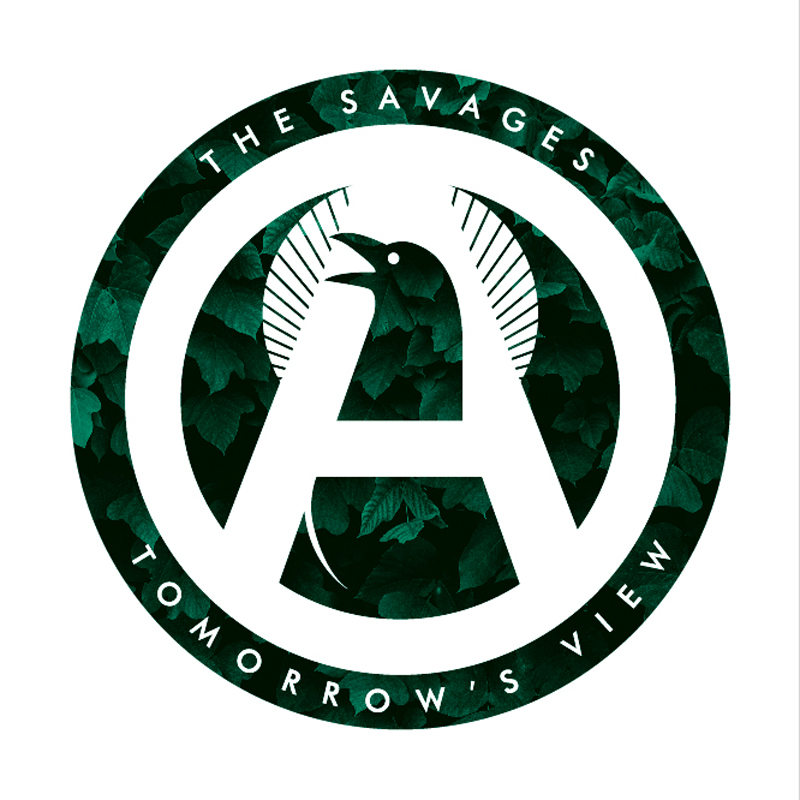 THE SAVAGES - tomorrow's view 7"ep
(HCS-057)
out on 9/30!

3songs/600 limited

900円/900yen
ex-RAW DISTRACTIONS/ROUGH STUFF/AVFALLのメンバーが悲願とも言うべきバンド活動を再始動させた、新進気鋭THE SAVAGES!UK82' PUNKに哀愁漂うearly 80's GERMAN PUNK~UPRIGHT CITIZENSなメロディアス且つ強烈な一撃!中心メンバーKENTA (gu/vo)の思惑通りのサウンド・テイストに仕上がった渾身の1st 7"epがFRENZYとのツアーに合わせて解き放たれる!コンクリートジャングルの孤独や悲哀、虚無ささえ感じられる正に東京の街で"生存"するPUNK ROCKERS!
-------------------------------------------------------------------------------------------------
ex-Raw Distractions/Rough Stuff/Avfall members finally started new band, called The Savages.
vein of UK82' punk with melancholic ealry 80's German punk-Upright Citizens beats! found memebr Kenta (gu/vo), his sound opinion turns just on this vinyl. There are including concrete jungle's isolation, sorrow and nihilism. It's just "survive" as punk rockers in Tokyo. for fans Skizophrenia, Raw Distractions...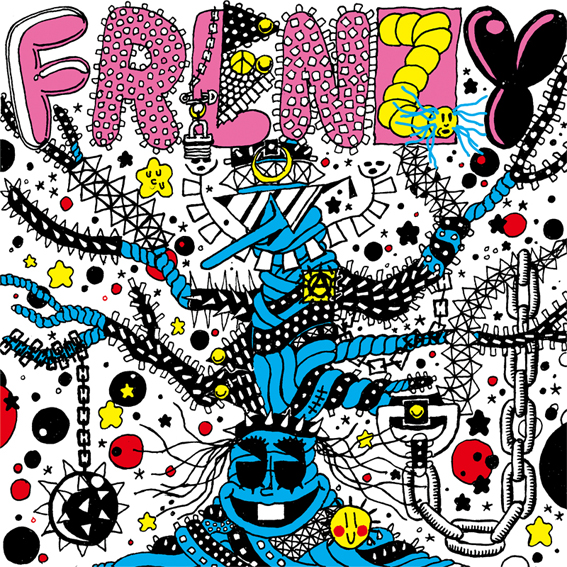 FRENZY - disconnected 7"ep
(HCS-056)
out on 9/30!

4songs/400 limited

900円/900yen
PDX!PDX!お馴染みパンクの魔境ポートランド/USAからの刺客が10月にジャパンツアーを敢行!
急遽のレコーディングにも関わらずハイクオリティーな楽曲を提供してくれるのは、今やPDXを代表するサウンドメーカー達ならでは!ex-NERVESKADE、BI-MARKS、DISTORT REALITY recのSKELL師匠らが奏でるDISORDERED POGO NOISE PUNK with USハードコアにPOPさも内包した、アメリカの大地を駆け巡る様なアグレッシブでドライブ感も抜群の脳天直撃、狂乱&酔狂!
ツアーポスターに記されたZYANOSE/TOYO氏の見解を付け加えて、彼等のツアーに備えよう!
"アメリカ・ポートランドのツインベース雑音ロッケンロール地獄パンク、レコ屋のレビューではノイズコアと紹介されているか…マチガイなんだ。奴らはジューダスプリーストとUSハードコアを交尾させて産まれたミュータント!!"
-------------------------------------------------------------------------------------------------
PDX! PDX! everybody knows what place is there, They will come to japan in Oct from Portland/USA.
They recorded high-quarity sounds before tour in a hurry time. but They made so intense songs cos they're representative sound makers of current pdx punk scene. members are from Nerveskade, Bi-Marks and punk dad Skell from Distort Reality rec. Disordered pogo noise punk with US Hardcore, involved few pop melody. That's American aggressive and driving tunes into your head!
add Toyo/Zyanose's opinion here...
"They're twin bass rock'n'roll noise hell punk From Portland/USA, Record stores reviewed about them like noise-core...but That's WRONG! They're copulated mutant by Judas Priest and US Hardcore!!"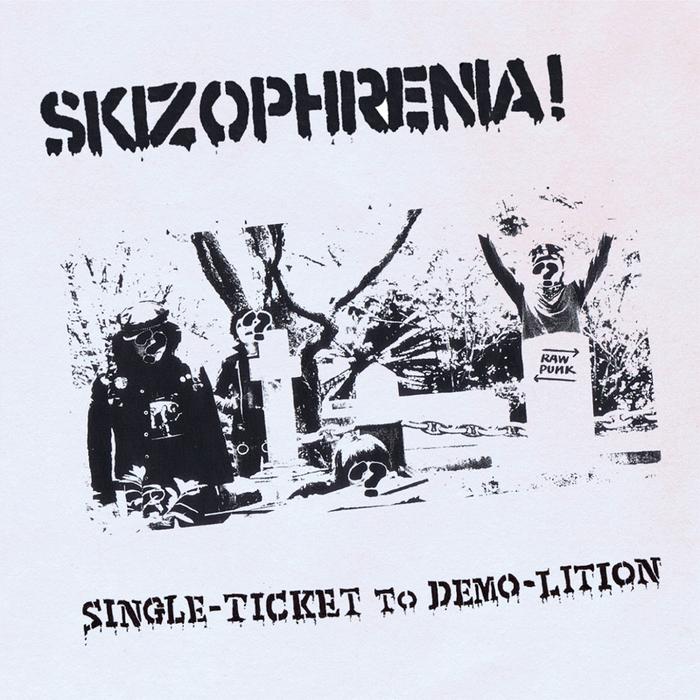 SKIZOPHRENIA!- single-ticket to demo-lition CD
(HCS-053)
out on 6/30!

1500円/1500yen
岡山県は津山の至宝SKIZOPHRENIA!のデモ音源/シングルEPを集めた全20曲のディスコグラフィーCDが
初音源から10年を節目に遂にリリースされる!
1st demo "3 trax demo"/2nd demo "Freedom land"/1st EP "Raw punk E.A.T.E.R"/2nd EP "st"/3rd EP "Don't give up"/Split EP with Vaaskaと貴重なデモ音源からライブでお馴染みの名曲まで全曲リマスターリングを施した、過去から未来へと紡ぐRAW PUNK MASTERPIECE!
一地方都市をPUNKの桃源郷へと押し上げ、日本各地、そして全世界を巻き込む一大ムーブメントの旗手としてその存在はあまりにも大きい。サウンドのみならず、その姿勢は幾多のバンド、海外からのツアーバンドに与えた影響は計り知れない。そう、いつだって未来は僕らの手の中に!
Here comes Skizophrenia! 20songs discography CD from Tsuyama-city/Okayama-pre.
It is out 10years since their first demo cassette.
Including 1st demo "3 trax demo"/2nd demo "Freedom land"/1st EP "Raw punk E.A.T.E.R"/2nd EP "st"/3rd EP "Don't give up"/Split EP with Vaaska, rare demo tracks to well known sing-a-long songs. all songs are remastered. It's from the past to the future as "RAW PUNK MASTERPIECE"!
They've pushed regular local city up to punk paradise, also great influence to so many bands and tour bands from their ideas. One of the biggest punk movement they've done. so The future is always our hands!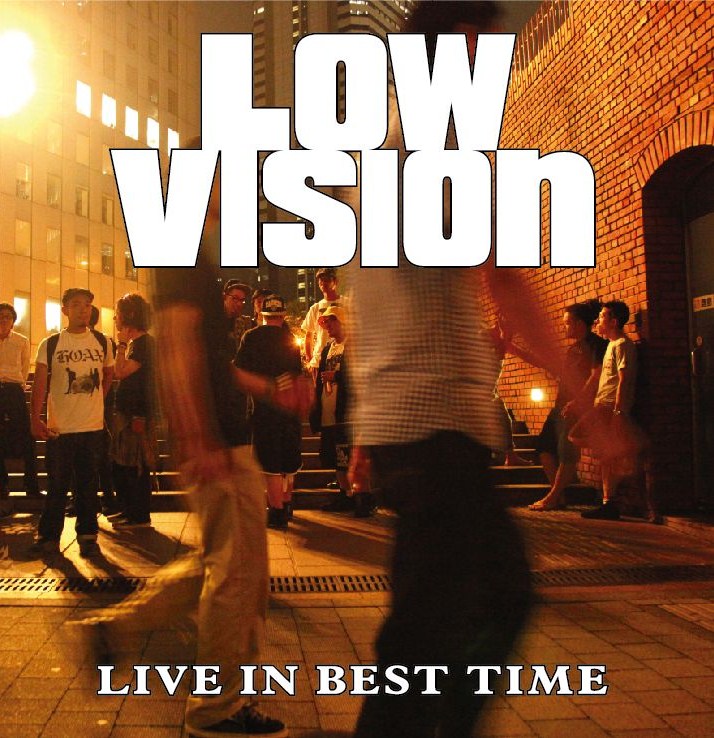 LOW VISION - live in best time LP (HCS-051)
out on 5/23!

通常盤: 2200円/2200yen
日本限定流通盤: 2800円
2013年にWD SOUNDSよりリリースされた"LIVE IN BEST TIME" CDのLP ver/ジャケット違いにてHARDCORE SURVIVESより限定250枚でリリース。
日本限定流通盤70枚にはシルクスクリーンインナースリーブ、フォトZINE(A4サイズ/20ページ)、刺繍パッチ、初期DEMOテープ"LxSxRx"/"LIVE IN BEST TIME"のダウンロードコード付。
通常流通版には"LIVE IN BEST TIME"のダウンロードコード付。
2002年、東京で結成。
もともと7SECONDS、MINOR THREAT、YOUTH OF TODAY、GORILLA BISCUITSといったUSHCとVIVISICKやDEATH SIDE、LIP CREAM、BASTARD、NUKEY PIKESなどのJAPANESE HCの要素をミックスしたバンドにしたいとスタートした。
その後、現在までにJUSTICE、PUNCH、TRUE COLORS、GLOOM、SDS、WHN?、DS-13、VIOLENT REACTION、THE FLEX、MINDSET、COKE BUST、FREEDOM、RIVAL MOBなどがFAVORITEとして追加され、サウンドスタイルにも影響を与えている。
CAPITALIST CASUALTIES、PUNCH、WEEKEND NACHOS、FULL OF HELL、STRAIGHT ANSWER、IRON LUNG、SOUL SEARCH、CONQUEST FOR DEATH、ON BODIESなどのジャパンツアーで競演。
2008年にUS THRASHの名門625より「TOUCH THE TRUTH」 (7inch)をリリース。
翌2009年にWD SOUNDSよりmini album「DECLARE」 (CD)をリリース。ジャケットはSPOILER (ex.JUSTICE)によるもの。
2013年同レーベルより1st album「LIVE IN BEST TIME」 (CD)をリリース。
-----------------------------------------------------------------------------------------------------------------
They started at 2002 in Tokyo, Japan.
at first US hardcore that are 7SECONDS, MINOR THREAT, YOUTH OF TODAY, GORILLA BISCUITS and japanese hardcore that are VIVISICK, DEATH SIDE, LIP CREAM, BASTARD, NUKEY PIKES had a influenced over them.
and they tried to make mix style sound.
and so far JUSTICE, PUNCH, TRUE COLORS, GLOOM, SDS, RAPT, WHN?, DS-13, VIOLENT REACTION, THE FLEX, MINDSET, COKE BUST, FREEDOM, RIVAL MOB were added their favorite band list.
these sound influenced over their sound style.
They have played together with oversea's hardcore band in each japan tour.
CAPITALIST CASUALTIES,PUNCH, WEEKEND NACHOS, FULL OF HELL, STRAIGHT ANSWER, IRON LUNG, SOUL SEARCH, CONQUEST FOR DEATH, ON BODIES etc...

2008 "TOUCH THE TRUTH"(7inch) from 625 THRASH CORE.
2009 "DECLARE"(CD) 1st mini album from WD SOUNDS. sleeve artwork by SPOILER (ex.JUSTICE)
2013 "LIVE IN BEST TIME"(CD) 1st album from WD SOUNDS.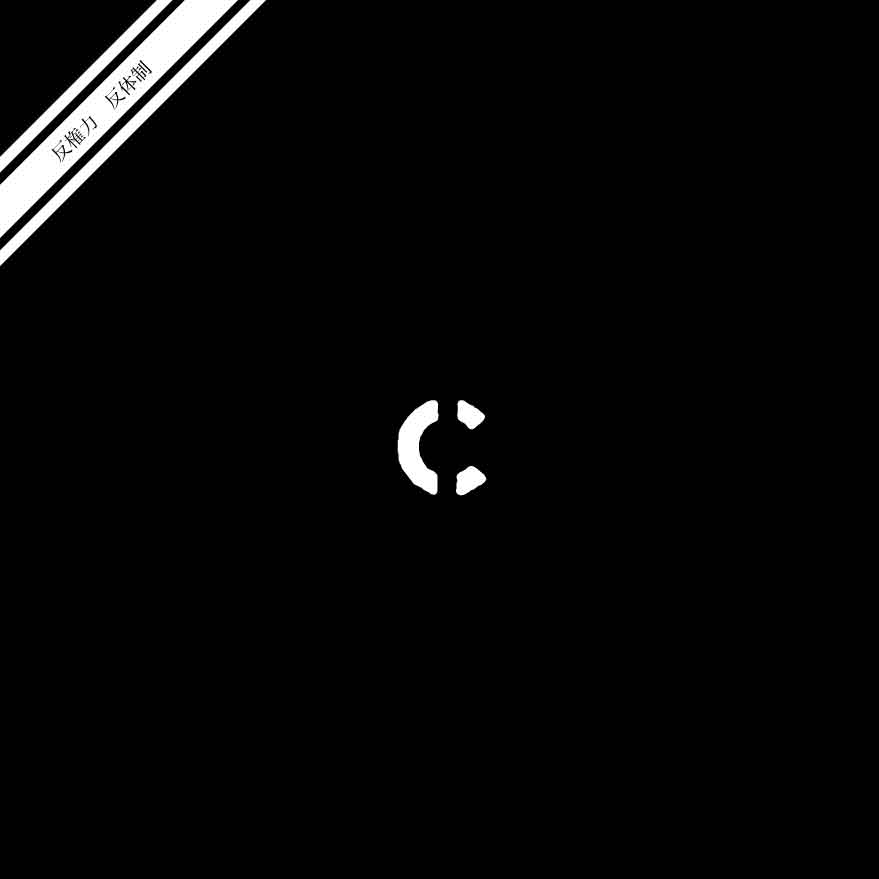 C


-

dear fuckin' shit all the fascists + 2 12"ep

(HCS-052)
2010年結成。AZUSA (STAGNATION). PASSY (SEDUCTION. ex-CONFUSE), SHUN (SEDUCTION. ex-THE DiSCLAPTiES), KYON (DIGRAPHIA), HEAT(ex-DSB, ex-VESPERA)、そして今回からはアートワーク担当として加入したRからなるTOKYO POST CRASS SOUNDS PUNK BAND。
"反体制" "反権力"の理念を掲げ日本のファシスト政権化、軍事化、核の使用に反対し、毎年、長崎に原爆が投下された8月9日に自主イベント、"NAGASAKI NIGHTMARE"を開催。昨年、自主制作でリリースされた7曲入りCDに新録2曲を追加した12"EPとしてアートワークも一新したアナログ音源化!B2サイズポスター付。
They formed C by Azusa (stagnation), Passy (ex-confuse/seduction), Shun (seduction/ex-disclapties), Kyon (digraphia), Heat (ex-d.s.b, ex-vespera) and new member of artist R in 2010.
also calling their selves as Tokyo post Crass sounds punk band.
They're booking "Nagasaki Nightmare gig" on every 9th/Aug that was bombed Atomic-bomb in Nagasaki-city. as "anti-power" and "anti-authority" for promoting japanese fascism, militarization and nuke campaign. This is vinyl version of their DIY release on CD last year, add 2 more bonus tracks. with big poster.
1月31日頃リリース予定
release on 31th/Jan

2000yen//500pressed
kaotik-hero[a]hotmail.co.jp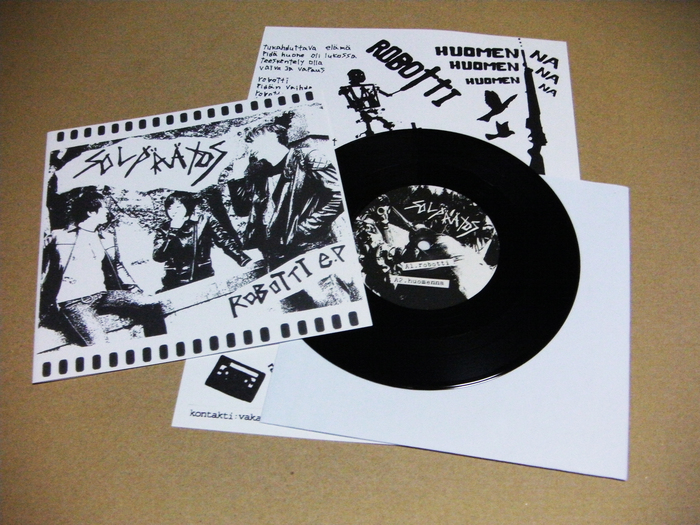 SOLPAATOS -

robotti 7"ep

(HCS-050)


for overseas: Please get it from them!

4490 records (thailand)
Blindead productions (wweden)
Crucificados (gemany)
Distort reality (or/usa)
Feral ward (or/usa)
Imminent destruction (uk)
Jakob (germany)
La vida es un mus (uk)
Markku (finland)
Phobia (czech)
Punk Distro (germany)
Soap and spikes (ca/usa)
Static shock musik (germany)
Vinyl conflictT (va/usa)



800yen



kaotik-hero[a]hotmail.co.jp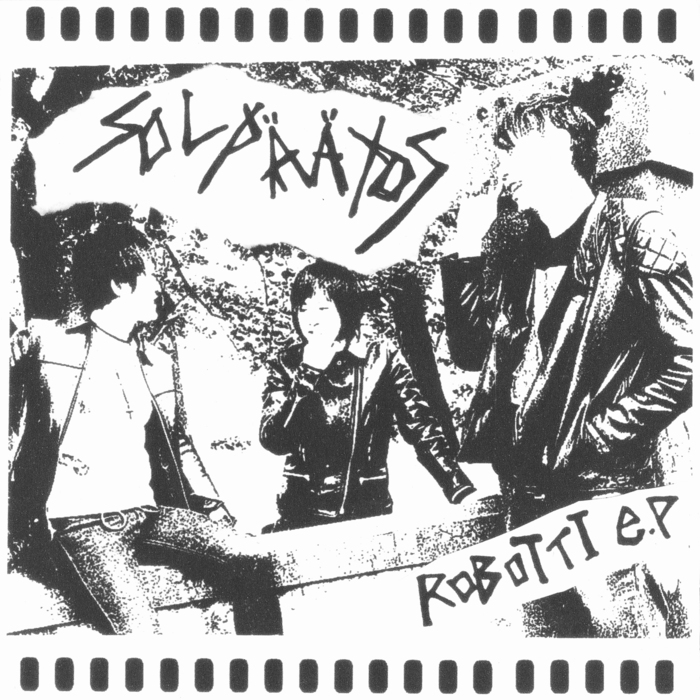 SOLPAATOS


-

robotti 7"ep

(HCS-050)
新潟シティRAW FINNISH SPUNK HARD BEAT!VA - RAW PUNKZ 7"ep/cd (VOX POPULI) ~ 1st 7"ep (WE SUCK)と着実に感染者を出し続け、抜群のセンスとオリジナリティーで邁進する北欧の風と雪国新潟経由で放たれる哀愁のフィニッシュ・パンク!KAAOS、RIISTETYT、BASTARDSといった一連のトラディッショナルなサウンドとは一線を画した、LAMA、APPENDIX、VAURIOと並ぶよりUK82'スタイルに接近したメロディアスでありながら暗雲立ち込める雲間からこぼれ落ちるメロウな楽曲。弾けるベースラインにキャッチーなギターリフ、ドッタバタの跳ねるドラミング。今作から新たに加入した新ドラマーも違和感なくSHORT SHARP SHOCKに溶け込む全4曲!ANOTHER SIDE FINNISH PUNKの息吹を今ここに!
Niigata-city Raw Finnish Spunk Hard Beat! They've got lots of infected persons as they put songs on VA - Raw Punkz 7"ep/cd (on Vox Populi) and 1st 7"ep (on We Suck). It Sound puts out by their outstanding sense and originality via Scandinavian wind and snow country of Niigata-city. It's different of traditional Kaaos, Riistetyt or Bastards. more UK82' style Lama, Appendix, Vaurio's melodious and catchy musics! burst open bass line, sadness guitar riff and raw drumming. Here comes another side Finnish punk now!
11月10日頃リリース予定
release on 10th/Nov

800yen
kaotik-hero[a]hotmail.co.jp
5月17日発売になります。宜しくお願い致します!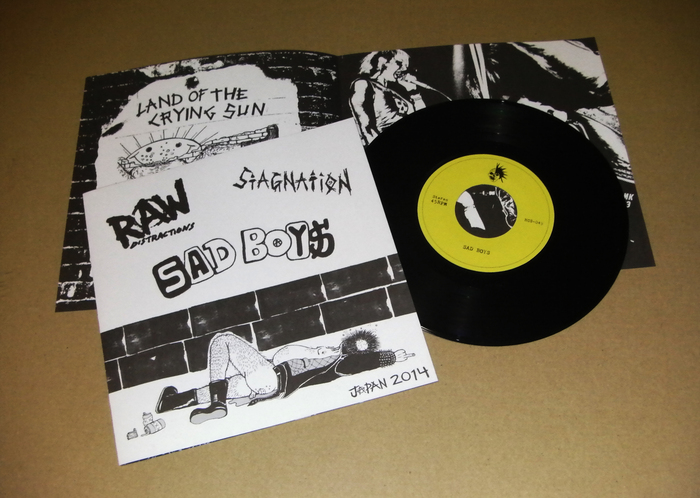 SAD BOYS/RAW DISTRACTIONS/STAGNATION


-

land of the crying sun 7"ep

(HCS-049)


for overseas: get it from them! I will be on tour until 1st/June. please expect delays.

BLINDEAD PRODUCTIONS (sweden)
DARK RAIDS (ca/usa)
DISCOS ENFERMOS (spain)
DISTORT REALITY (or/usa)
HATAAPU (finland)
HEARTFIRST (germany)
KATORGA WORKS (ny/usa)
LA VIDA ES UN MUS (uk)
PRANK (ca/usa)
PUNK DISTRO (germany)
SOAP AND SPIKES (ca/usa)
SUFFER DAMAGE (canada)
THE TOTAL END (canada)




800yen



kaotik-hero[a]hotmail.co.jp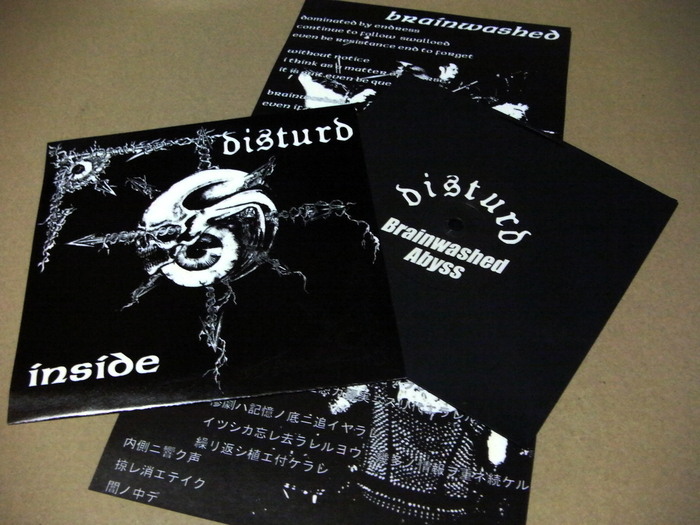 DISTURD -

inside 7"ep

(HCS-048)


for overseas: Please get it from them!

BLINDEAD PRODUCTIONS (swe)
DE:NIHIL (swe)
IMMINENT DESTRUCTION (uk)
KAPITALIZACE (czech)
LA VIDA ES UN MUS (uk)
NO FUCKING LABELS (hol)
PHOBIA (czech)
PUNK DISTRO (ger)
SOAP AND SPIKE (ca/usa)
SYMPHONY OF DESTRUCTION (fra)
VELTED REGNUB (nc/usa)




800yen



kaotik-hero[a]hotmail.co.jp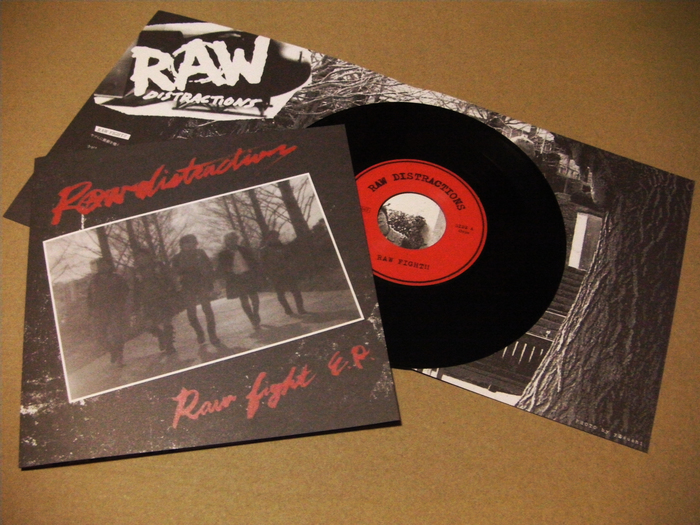 RAW DISTRACTIONS

- Raw fight ep (HCS-047)


for overseas: They will have it in a couple of weeks. Thank you!


BLINDEAD PRODUCTIONS (swe)
DARK RAIDS (ca/usa)
DE:NIHIL (swe)
DISTORT REALITY (or/usa)
HEARTFIRST (germany)
HEAVEN STREET (ny/usa)
IMMINENT DESTRUCTION (uk)
INSANE SOCIETY (czech)
LA VIDA ES UN MUS (uk)
PHOBIA (czech)
PUNK DISTRO (germany)
SOAP AND SPIKES (ca/usa)
SUBURBAN WHITE TRASH (co/usa)
SUFFER DAMAGE (canada)
THE TOTAL END (canada)
YELLOW DOG (germany)