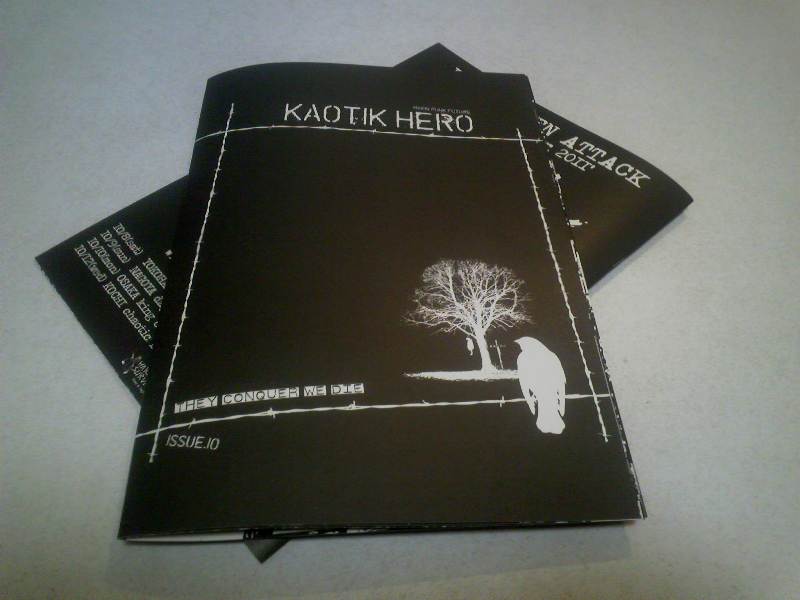 KAOTIK HERO zine issue.10



NERVESKADE/D-CLONE - obscene noize violence japan tour afterwords
PERDITION(from NYC) interview
USA RAW PUNK 2011' review
ISTERISMO australia tour report
AVFALL interview
REDNECKS interview


~All text is in Japanese~

A4 size/14pages
400円/400yen
PERDITION cassette tapeをご一緒に通信販売のお客様は先にFANZINEのみを発送させて頂きました。
カセットテープにつきましては、GW明けの5月10日過ぎに発送予定です。申し訳御座いませんが、今暫くお待ち下さい。
通販特典ご希望の方は、現在も受け付けておりますのでご連絡頂ければと思います。
発送、ご連絡は全てGW明けになりますので、ご理解宜しくお願い致します。
---------------------------------------------------------------------------------------------------
for overseas customer
Zine is out now! but still working for PERDITION cassette tape, please wait for few more weeks. We will ship it after big holiday, 10th/May.
also Still available mailorder limited! get it now or neveraarrrgghhh!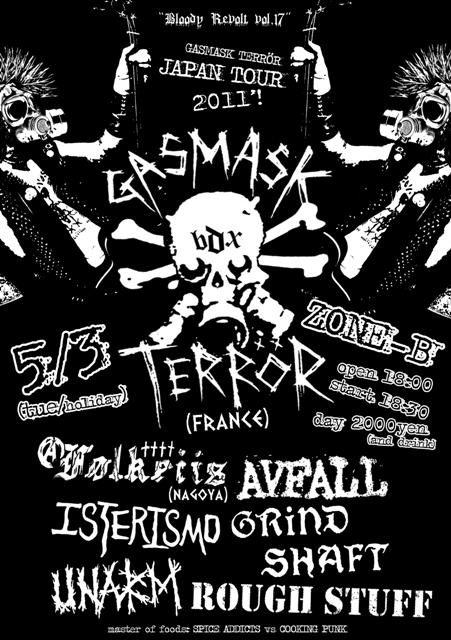 GASMASK TERROR japan tour 2011'




5/3(tue)@WASEDA ZONE-B





-Bloody Revolt vol.17-



oepn 18:00
start 18:30

day only:2000yen(and drink)


GASMASK TERROR(france)
FOLKEIIS(nagoya)
AVFALL
GRIND SHAFT
ISTERISMO
ROUGH STUFF
UNARM

master of foods: SPICE ADDICTS vs COOKING PUNK


total info:


Flower of carnage




Missing you killing me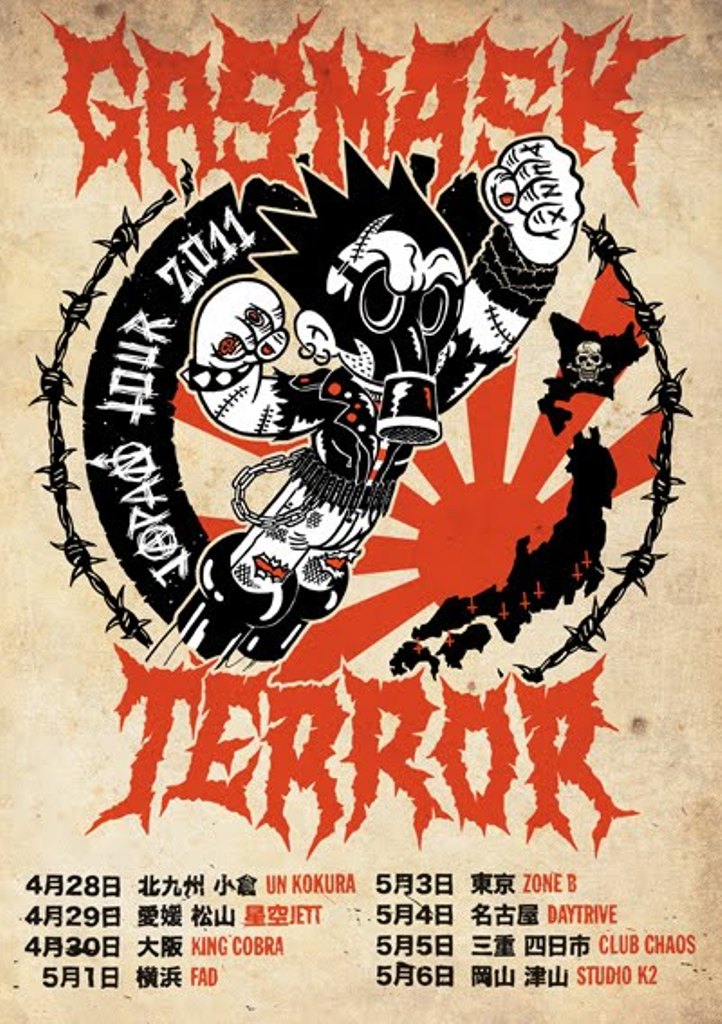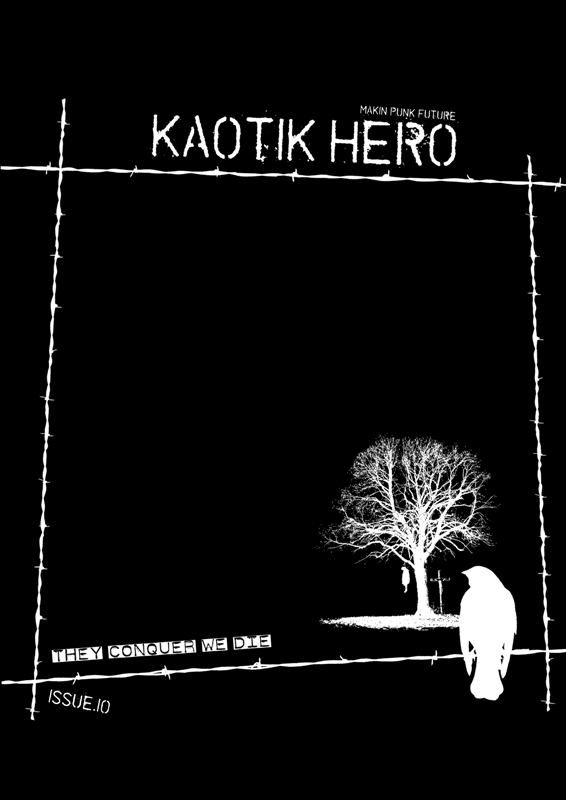 KAOTIK HERO zine issue.10



NERVESKADE/D-CLONE - obscene noize violence japan tour afterwords
PERDITION(from NYC) interview
USA RAW PUNK 2011' review
ISTERISMO australia tour report
AVFALL interview
REDNECKS interview


~All text is in Japanese~

A4 size/14pages
400円/400yen

5月上旬発刊予定/publish on early in May.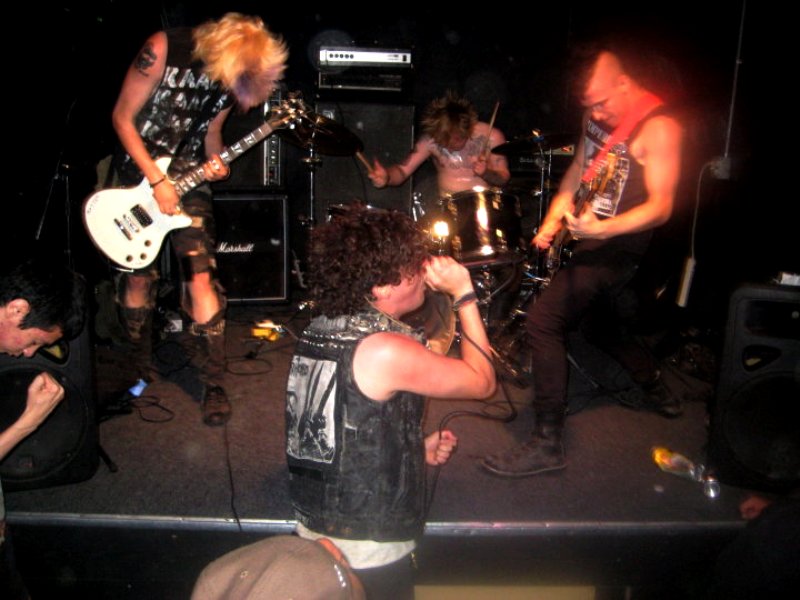 ※通販特典/MAILORDER LIMITED!※
PERDITION 4cover songs pro-cassette tape!
-通信販売をご希望の方へ-
送料込み 1100円
PERDITION 4曲入りカヴァーソング・プロコピーテープ付き。
ご希望の方は下記のアドレスまで、お名前・ご住所を明記の上ご連絡下さい。発送はGW明けになるかと思います。また、携帯電話docomo機種と当hotmail間が送信しづらくなっておりますので、PC受信設定またはPCからの送信をお願い致します。
----------------------------------------------------------------------------------------------------
-for overseas-
1300yen(including postage)
Mailorder limited:Fanzine with PERDITION 4cover songs pro-cassette tape!
e-mail me if you make an order. I don't wanna hold it for a long time. Please pay me as soon as possible when I send a reply to you. It will be out on ealry in May, Thank you.
e-mail:kaotik-hero[a]hotmail.co.jp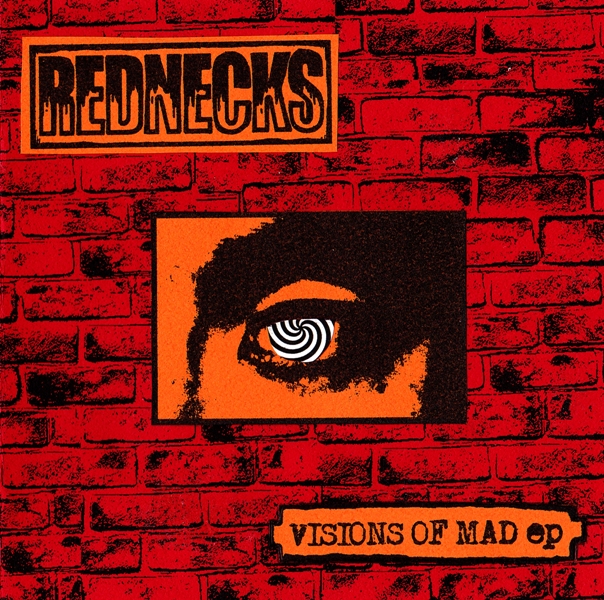 REDNECKS - visions of mad ep

(HCS-018)
精力的な活動でLOSE A BORDERを体現し、衝撃を撒き散らすREDNECKS満を持しての2nd EP!1st EP~split EP w/JOHNS TOWN ALOHAの自主音源から更なる破壊力を増し暴発するD-BEAT THRASH!魂の叫びとうなりを上げる音塊が渾然一体となって襲い掛かる!焼増し懐古主義者をなぎ倒し進化し続け、向かうべきPUNK FUTUREへと聴く者を魅了し先導するかの如し2011年型UNDERGROUND HARDCORE PUNK CHARGE!ハードコアパンクの持つ凶暴性と衝動が塩ビ盤の隅々にまで満ち溢れ真空パックされた世界最高峰の爆撃BOMBARDMENT HARDCORE THRASH ATTACK!
from Tokyo hugest city. This is their 2nd ep. they've already released 1st ep and split ep by own label. these're small copies and not distributed to overseas. I think this time is their first appearance for you. making more poweful sounds like scandinavian feeling bomberdament d-beat hc thrash. but this one is more original than usual "Scandinavian Raw D-beat". speedy and energetic with loud, noisey scream and shout. you will know how awesome this band is. greatest d-beat thrash attack in the world!
4月下旬~5月上旬リリース予定
Release on late/Apr-early/May
800円/800yen
mail:kaotik-hero[a]hotmail.co.jp
来場して下さった皆さん、出演して下さった皆さん、EARTH DOM。 有難う御座いました。
お預かりしました入場チャージは本日、仙台バードランドの口座へ送らせて頂きました。
自分自身何をすれば良いのか模索しておりますが、忘れゆく事なく永続して行えればと思います。
まだまだ余震も続き予断を許さない状況でありますが、
被災地の一日も早い復興をお祈りし、被災に合われました方々へ謹んでお見舞い申し上げます。
SO