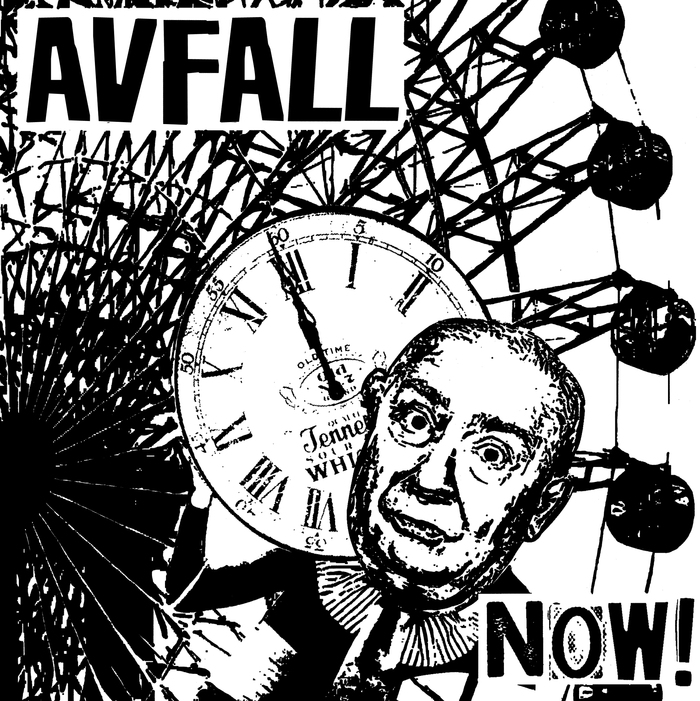 AVFALL - now! ep

(HCS-019)
今年5月にフランスのGASMSK TERRORのツアーサポートも敢行し、向かうところ敵無しで酩酊する若き先鋭FROM TOKYO!
局地的にはもはや東京名物の120%HARDCORE PUNK LOVERS、気が触れたドランクアルコホリックずっこけ集団はHAAVAとのスプリットテープ、TERRO-RHYTHM compから更なる"深化"を遂げ、TOTALITAR~FYFAN~SKITKIDS系譜のSWEDISH HC meets US THRASHをオリジナルのフィルターで消化し、爆走ドライヴィングで炸裂させる!大半のメンバーが東京出身にも関わらず一向に垢抜けないルックスとサウンドは泥臭くも眩いPURE DESTRUCKTIONの塊に他ならない!ポーザーを薙ぎ倒すエナジーに満ち溢れた愛と魂の衝動を体感せよ!SWEDISH HCファンは勿論の事、US HC~NO WAY RECORDS周辺まで多くの人間を魅了するであろう。今この瞬間にも"深化"するHARDCORE PUNKの珠玉の1ST EPここに極まれり!
No one can't stop them,running hard drunken guys from tokyo! they played with Gasmask Terror(france) as tour supported in this May.famous alcoholic silly 4 pieces playing more deepening sounds than split cassette w/Haava and VA/Terro-Rhytm cd on this 1st 7"ep. the sound goes toward TOTALITAR-FYFAN-SKITKIDS line Swedish HC meets US thrash through their ogirinal filter. it's amazing noisily driving hardcore punk as hell! they never get any fashionable styles and unrefined even most of members from tokyo urban city. it's kind of primitive pure destrucktion we start forgetting! feel their energetic soul and love for hardcore punk. all the fans of Swedish HC to US HC and No way records releases, exploding hardcore punk "real now"!
800円/800yen

発売日/6月中旬頃
release date/mid of June
mail:kaotik-hero[a]hotmail.co.jp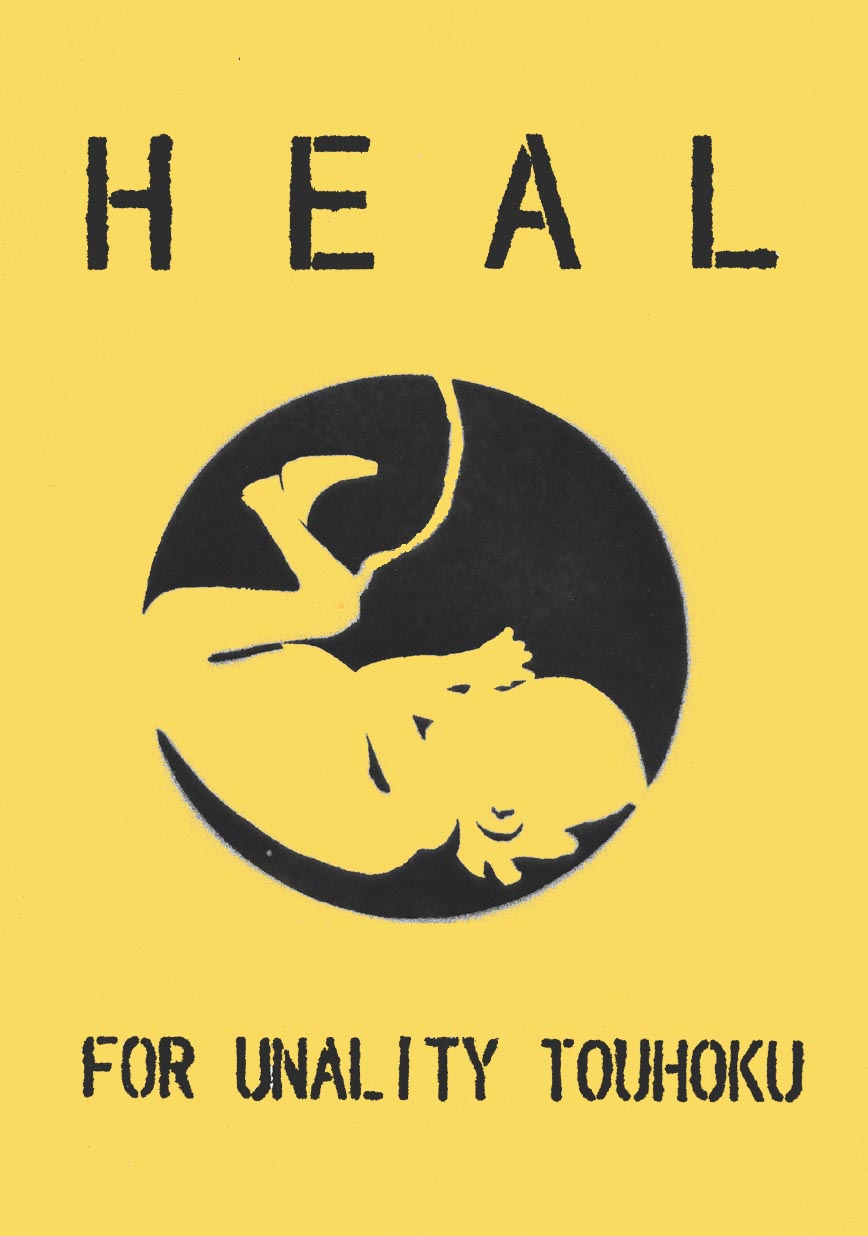 It happened hugest earthquake M9.0 in Tohoku region Japan,11th/March. after that Sinsuke/Death Dust Extractor decided to release benefit comp CD for victims. Many bands approved that plan and recorded new song, re-recorded or live recording for this CD. released on VOX POPULI.
all of CD sales will donate for earthquake victims. format of CD is cheaper and making benefits more than vinyl.
-ask me about wholesale.

-Please pay paypal fee.

-release date:early in June.

-with envelope sleeve, 32pages booklet and button.



-27 bands

・DEATH DUST EXTRACTOR
・SKIZOPHRENIA
・ZYANOSE
・STAGNATION
・PEOPLE
・ZENOCIDE
・ATF
・ISTERISMO
・SYSTEM FUCKER
・PROLETARIART
・D-CLONE
・FILTHY HATE
・TANTRUM
・CONTRAST ATTITUDE
・UNARM
・REJECT
・LAST SENTENSE
・LAST
・MASSGRAVE
・CHAOTIX
・FOLKEIIS
・AKKA
・POP
・RAW DISTRUCTIONS
・PERSEVERE
・BAD DIRTY HATE
・FRAMTID





domestic/label:


VOX POPULI/vox-populi[a]hotmail.co.jp



overseas distribution:


HARDCORE SURVIVES/kaotik-hero[a]hotmail.co.jp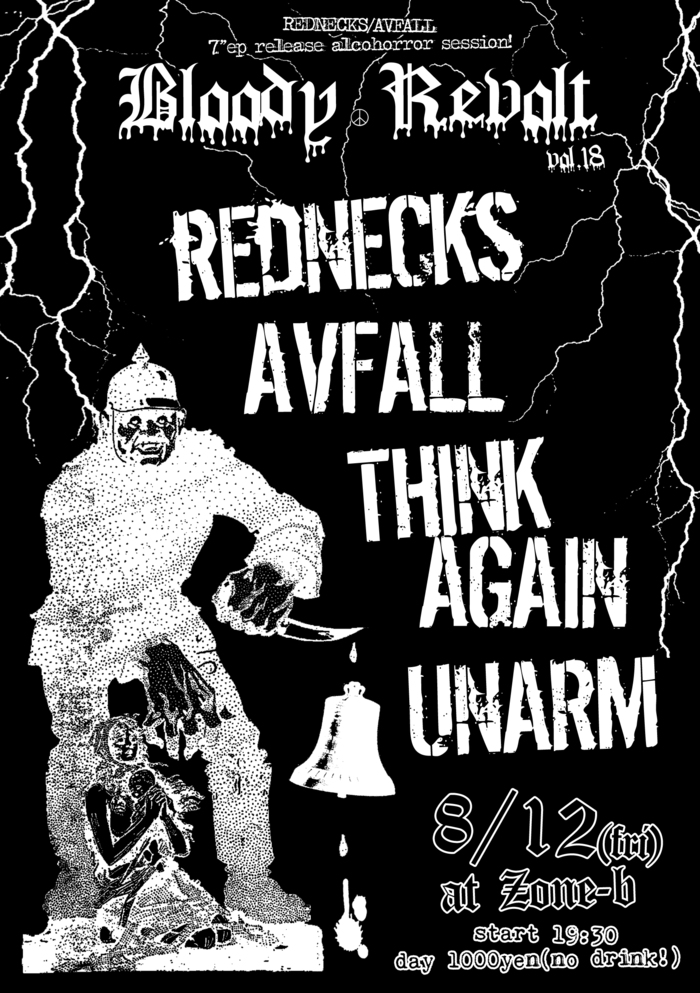 Bloody Revolt vol.18




"REDNECKS&AVFALL 7"ep release alcohorror session"




8/12(fri)@ZONE-B


REDNECKS
AVFALL
THINK AGAIN
UNARM


start 19:30
day 1000yen(no drink charge!)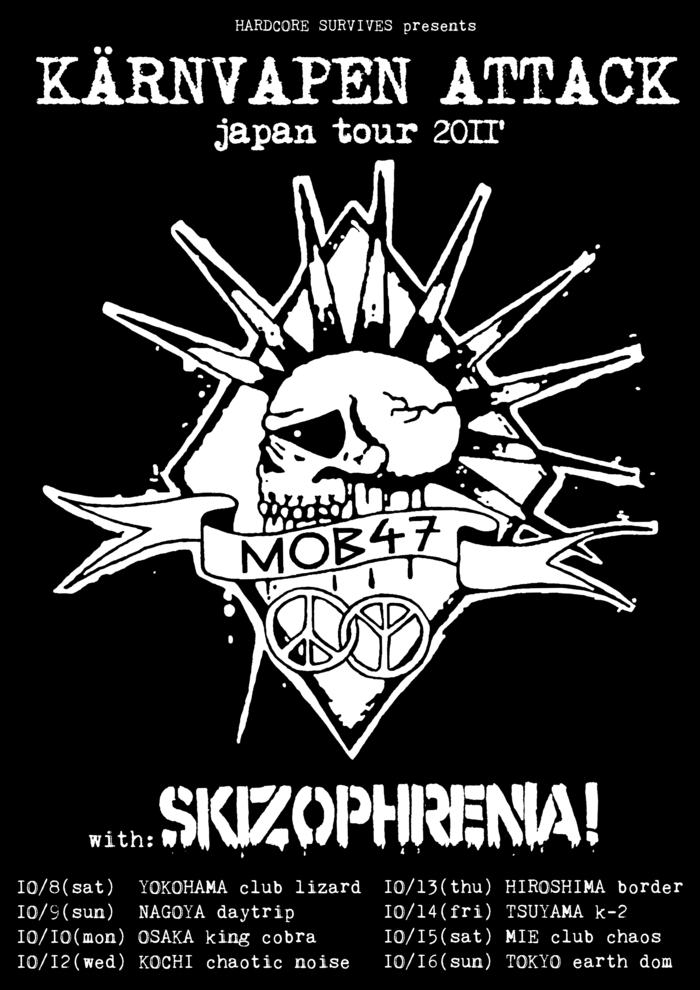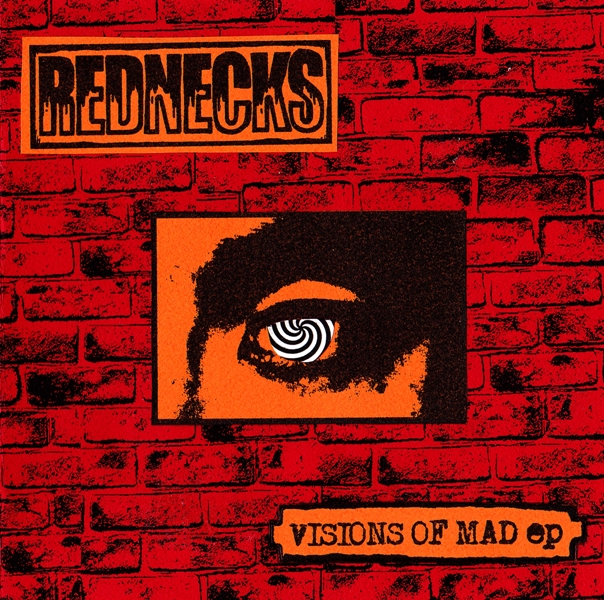 REDNECKS - visions of mad ep

(HCS-018)
精力的な活動でLOSE A BORDERを体現し、衝撃を撒き散らすREDNECKS満を持しての2nd EP!1st EP~split EP w/JOHNS TOWN ALOHAの自主音源から更なる破壊力を増し暴発するD-BEAT THRASH!魂の叫びとうなりを上げる音塊が渾然一体となって襲い掛かる!焼増し懐古主義者をなぎ倒し進化し続け、向かうべきPUNK FUTUREへと聴く者を魅了し先導するかの如し2011年型UNDERGROUND HARDCORE PUNK CHARGE!ハードコアパンクの持つ凶暴性と衝動が塩ビ盤の隅々にまで満ち溢れ真空パックされた世界最高峰の爆撃BOMBARDMENT HARDCORE THRASH ATTACK!
from Tokyo hugest city. This is their 2nd ep. they've already released 1st ep and split ep by own label. these're small copies and not distributed to overseas. I think this time is their first appearance for you. making more poweful sounds like scandinavian feeling bomberdament d-beat hc thrash. but this one is more original than usual "Scandinavian Raw D-beat". speedy and energetic with loud, noisey scream and shout. you will know how awesome this band is. greatest d-beat thrash attack in the world!
800円/800yen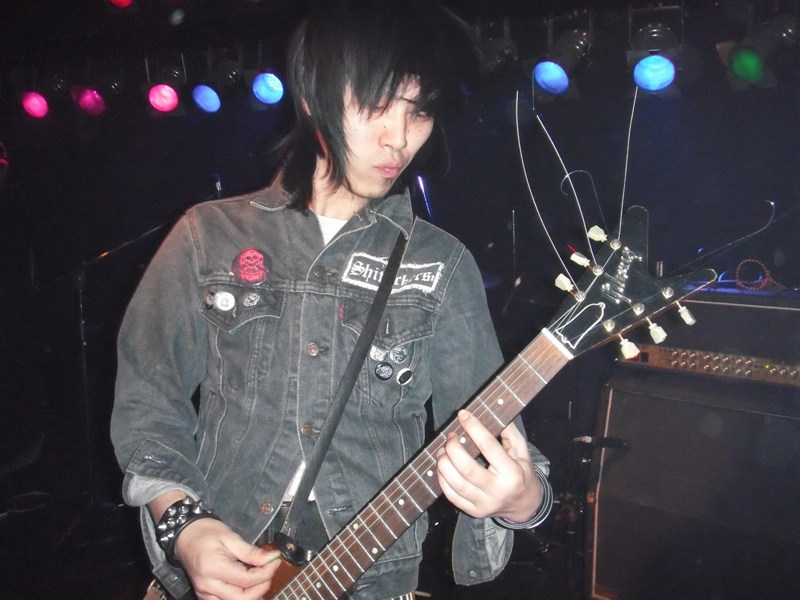 Scandinavian ripping jawbreaker Teruya a.k.a Big Face!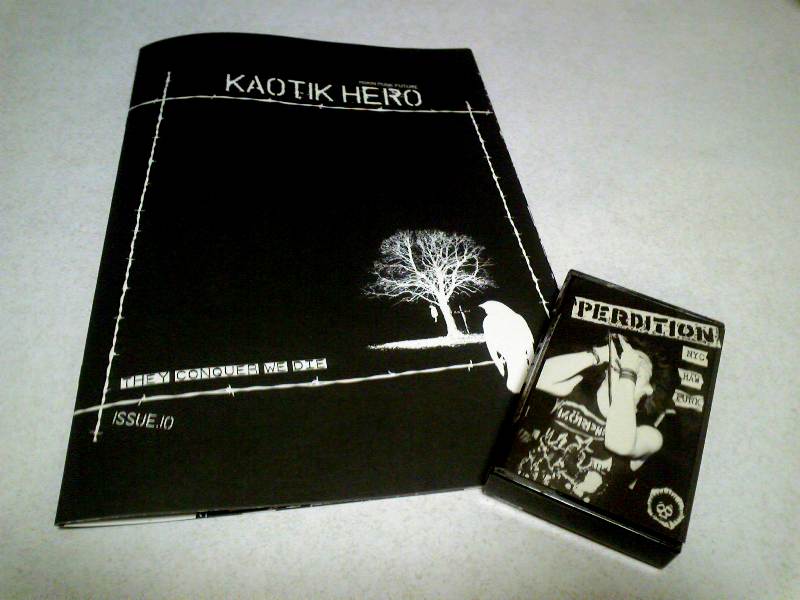 KAOTIK HERO zine issue.10



NERVESKADE/D-CLONE - obscene noize violence japan tour afterwords
PERDITION(from NYC) interview
USA RAW PUNK 2011' review
ISTERISMO australia tour report
AVFALL interview
REDNECKS interview


~All text is in Japanese~

A4 size/14pages
400円/400yen

-----------------------------------------------------------------------------------------------

通販限定
mailorder limited with PERDITION 4 songs pro-cassette tape

彼等が敬愛して止まない4バンドのカバーを収録した、RAW HARDCORE HELLISH NOIZE PUNK!
It contains 4 cover songs of thier respect bands, RAW HARDCORE HELLISH NOIZE PUNK!

1100円/1300yen
(送料込み/including postage)




mail:kaotik-hero[a]hotmail.co.jp