RAW SADNESS ATTACK POGO PUNK from New york city! 来日ツアーも記憶に新しく、惜しくも解散してしまったPERDITIONやNO MAD、CRAZY SPIRITS等と共に現行のUS New york hardcore punkシーンを牽引するSAD BOYS。RAW DISTRACTIONS/STAGNATIONと共に行脚する酔狂の2週間! Let's do the pogo!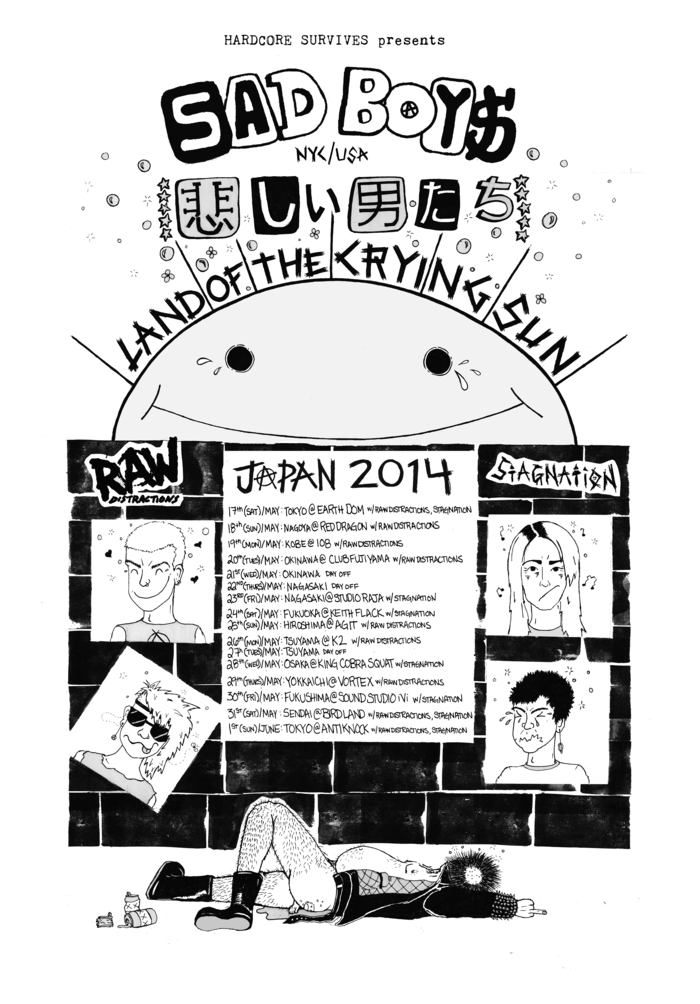 Hardcore Survives presents



SAD BOYS (from nyc/usa)/RAW DISTRACTIONS/STAGNATION





LAND OF THE CRYING SUN japan tour 2014'



5月17日(土) 東京 EARTH DOM
5月18日(日) 名古屋 RED DRAGON
5月19日(月) 神戸 108
5月20日(火) 沖縄 CLUB FUJIYAMA
5月23日(金) 長崎 STUDIO RAJA
5月24日(土) 博多 KEITH FLACK
5月25日(日) 広島 AGIT
5月26日(月) 津山 K2
5月28日(水) 大阪 KINGCOBRA SQUAT
5月29日(木) 四日市 VORTEX
5月30日(金) 福島 SOUND STUDIO iVi
5月31日(土) 仙台 BIRDLAND
6月1日 (日) 東京 ANTIKNOCK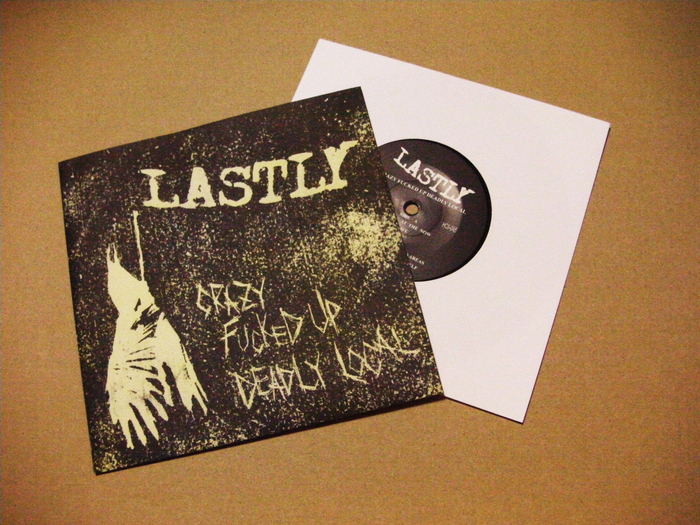 Out now!



for overseas:

They will have it in a couple of weeks.


blindead productions (sweden)
crucificados (germany)
crysis (malaysia)
de:nihil (sweden)
distort reality (or/usa)
end of an ear (tx/usa)
feralward (or/usa)
imminent destruction (uk)
inti de etxebarria (spain)
jakob gaulhofer (germany)
kapitalizace (czech)
la vida es un mus (uk)
mitchell shelly (ca/usa)
no fucking labels (holland)
prank (ca/usa)
rawmantic disaster (germany)
soap nad spikes (ca/usa)
sphc (md/usa)
static shock musik (germany)
suffer damage (canada)
velted regnub (nc/usa)
yellow dog (germany)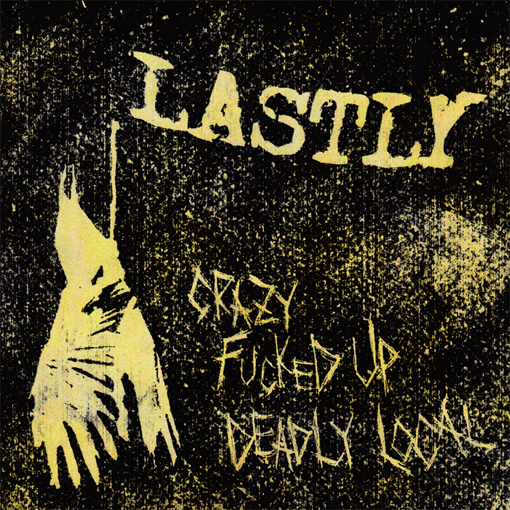 LASTLY

-

crazy fucked up deadly local 7"ep

(HCS-045)
aaarrrgghhh!! 自主制作された1st epから約2年半の歳月を経て解き放たれる2nd epの今作品も血沸き肉踊り骨を断つMEGA RAW NOIZE CRUSHER CRUSTY from 飛騨高山/岐阜。解き放たれた破壊的な暴力衝動と鼓膜をブチ破る轟音が強襲する!強烈な雑音を撒き散らし突進してくるサウンドは凡百のバンドの追随を許さない唯一無二の存在。一地方都市から全世界へと発信するノイズは忘れかけていた初期騒動とヒリつく緊張感で聴く者の耳と脳を揺さぶり続ける!
aaarrrgghhh!! This brand new 2nd ep is released since they put 1st ep by self-released 2years and half ago. mega raw noize crusher crustie from Hida-takayama/Gifu. That destructive violent sounds destroy your eardrum and attack to heart. and ferocious noise core is outclassing!
from countryside to overseas, they make us first impulse and tense atmosphere of hardcore punk. crushed your ear and brain!! This is the answer!
2月20日頃リリース予定
release on 20th/Feb

800yen
kaotik-hero[a]hotmail.co.jp